Chris and I have had the most difficult time potty training our youngest son Joshua. He will be 4 in March. He is a big 3 year old weighing the same as his 5 year old brother and wearing the same shoe size. His development seems a little slower than my first 2 boys as far as potty training and speech. This made potty training very hard. As I wasn't sure if he just didn't comprehend that poo-poo needs to go into the potty or if he was being rebellious. I have friends that will tell you to just spank them when they use the bathroom on themselves. Then there are others who say to just wait until they ask to go to the bathroom by themselves.
Well about 2 and half months ago I put Joshua in underwear full time except for bedtime. I just told myself I would try some potty training boot camp for 2 weeks and see how it went. This helped with pee-pee right away and he even began going independently about 1 month ago. The first month and a half of potty training myself or Chris would rush him to the potty when we saw him grabbing himself and doing the "potty dance". He has had very few pee-pee accidents and even wakes up most of the time with a dry diaper.
The poo-poo was taking a little longer okay A LOT longer than I had originally anticipated! We only had 2 times where we got Joshua to the potty in time for poo-poo. The other times which are too many to count happened in his underwear or in the bathtub.We made a bucket in the laundry room especially for the poopy underwear to soak in.
I felt like I was trying everything I even researched online....lol. Here are some of the things we tried to motivate our little guy to potty:
1)We rented a potty training movie from the library called "Potty Power".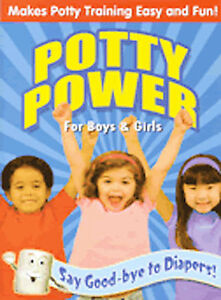 2)We read "The Potty Train" book to him.
3)We got him a Lightning McQueen soft potty seat to sit on.
4)I played this little piggy with his toes while he sat on the potty.
Nothing absolutely nothing seemed to be getting through to him! Then finally yesterday he went to the potty all by himself and came back and said "poo-poo in the potty" and was jumping up and down in excitement. I looked in his underwear and no poop! Today he did the same thing! I will tell you that he needs some help wiping his butt....however that is so much better than rinsing out poopy underwear! So I am really excited my 3 year old boy is finally using the potty for both pee-pee and poo-poo! Has anyone else had a hard time with a little boy not going potty at 3 years old?